This year we decided to give back to the communities of our school & Madaaris clients by hosting a meaningful competition with premium prizes.
We would like to extend our appreciation to all schools and Madaaris who are using our system in order to provide the best for the students and parents. We'd also like to appreciate the efforts of all parents on their child by utilising the parent portal provided by their Madrasah to take interest in their child's Islamic education which nowadays is one of the most important things.
UPDATES:
Follow us on Instagram or Twitter for updates. Links can be found in the footer of this page.
21st April 2022: Entries closed. A winner will be chosen soon.
22nd April 2022: 13 Candidates chosen for top 3. The entries were very impressive.
24th April 2022: All entries completed. Top 15 chosen.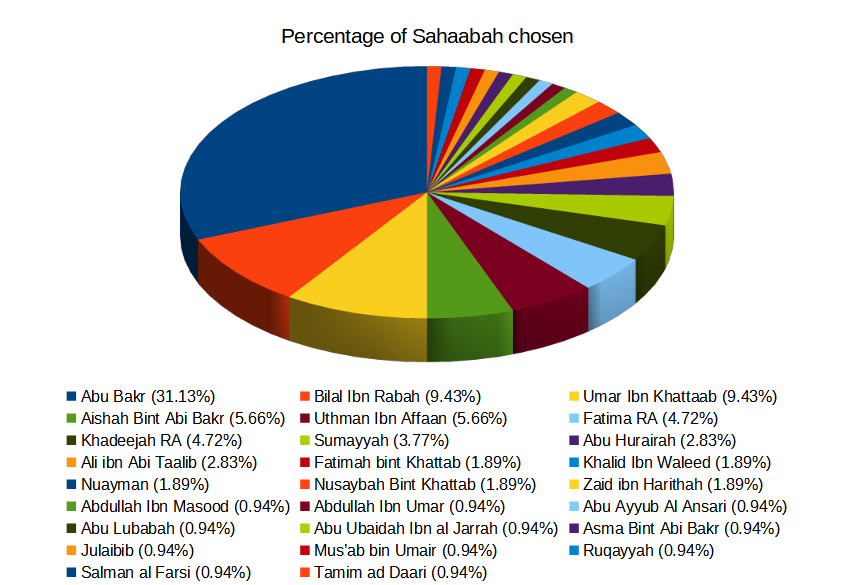 24th April 2022: Top 3 chosen. We will be in touch with the Madaaris and parents soon.
Our judgements
We based our scoring on a few factors with main one concentrated on the connection and
HOW and why
the Sahaabi/Sahaabiyah is the favourite.
There were many entries that were simply biographies. Here's a list of what we based the scores on:
Connection to Sahaabi
Reasons of choice
Presentation and effort
Number of words close to limit
Copy/pasted text found online
Help received based on language of child's age capability